Barking & Dagenham Clinic's - Childhood Immunisations
Attention to Patients
We are experiencing a staff shortage
due to the covid-related sickness,
and your call may take longer than
usual to be answered. Thank for your
understanding and
cooperation.
E-CONSULT
Please send all non-URGENT medical queries via our eConsult system.
Patient Notice submitting E-Consult
Please note a clinician/admin may contact you as a result of your e-Consult request, please be available to attend the call (keep your mobile with you). Clinician will contact you twice and if you are not available to answer the call then you have to complete another e-Consult which will be treated as a new request.
BMGP Complaints Procedure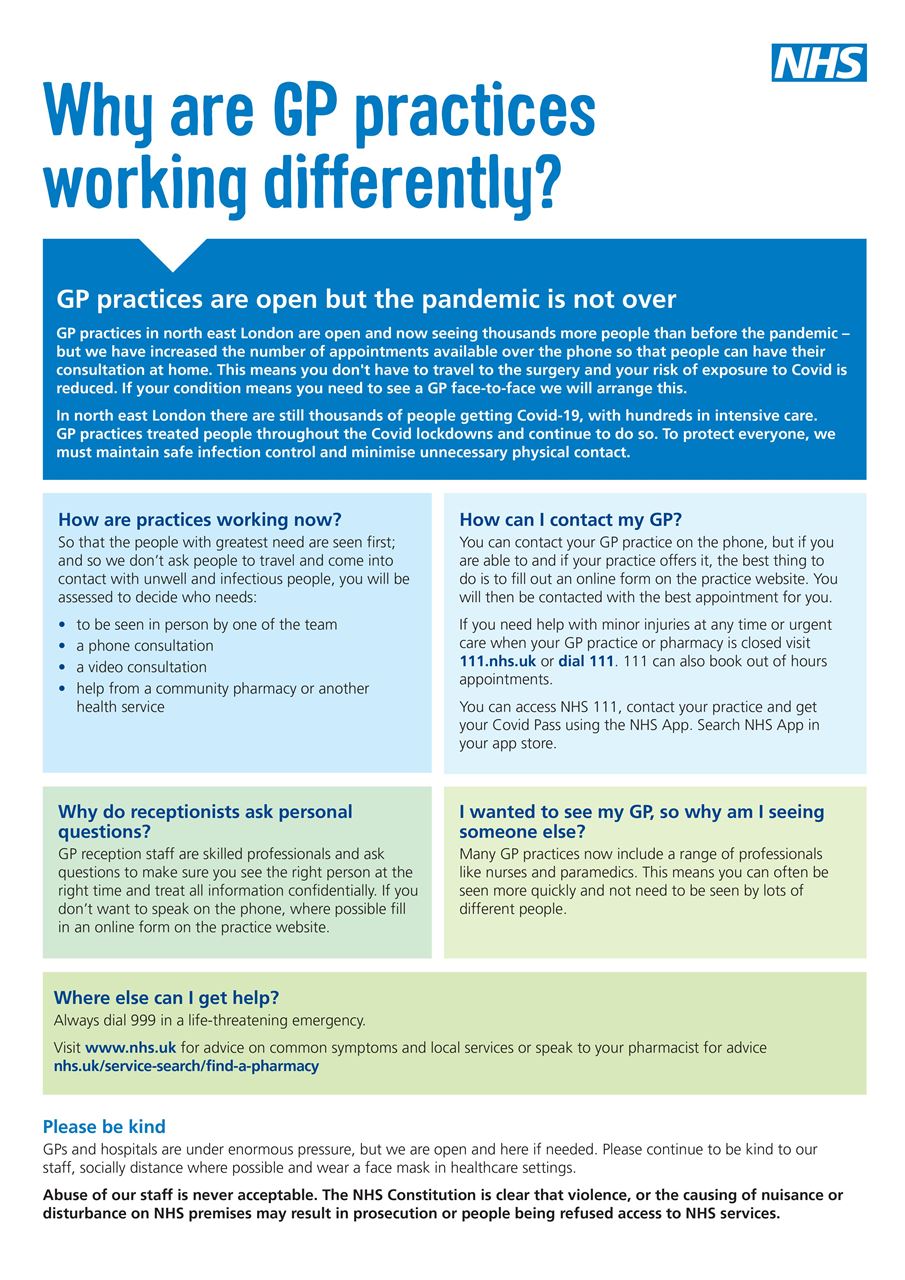 Welcome to Barking Medical Group Practice
Barking Medical Group provides the highest quality healthcare to patients at both our surgeries. Our practice is a leading practice in women's health and joint injections for arthritis in the area. We are an accredited training practice, our doctors, nurses and all our other staff are dedicated to offering a professional service and this surgery website will help us to keep all our patients up to date with news and information about our practice.
As well as a source of information about our practice, the staff and the services we provide, we hope you will use this website as a useful resource for other health-related information.
Training Practice
We at Barking Medical Group Practice believe in teaching and mentoring to be an important and integral part of general practice.
We are registered to be a training practice and mentor GP registrars ( Fully qualified doctors in GP training), Foundation doctors( Fully qualified doctors ) and Medical students.
These doctors are fully supervised, and we take responsibility for their consultations and medical decisions
As they are in training the consultations can be recorded at times for training purposes.
If you are scheduled to attend a recorded consultation the receptionist will inform you in advance and consent will be duly taken.
Although we have a responsibility towards training our junior doctors, we always honour our patients request in cases where they decline to have recorded consultations.
We have always been thankful to our patients for co- operating in this important aspect of their training and look forward to having new trainee doctors at the surgery every year .
The Telephone lines are open at 08.00am (Monday to Friday) for the same day emergency appointments.