Configure Appointment Details
Appointments System
Ensure you call the correct surgery when making or cancelling an appointment.
We will offer a routine appointment with the doctor of your choice within a few days. Same day/next day availability can normally be offered with non-specified GP or nurse. Please note one patient per appointment.
We are now offering telephone consultations as well as surgery appointments to help patients who are working and cannot get to the surgery or for patients who have young children who also find it hard to get here. When booking your appointment please inform the receptionist if you would like to come to the surgery or receive telephone advice from a doctor. You will be given a time and the doctor will telephone you within 30 minutes of that time.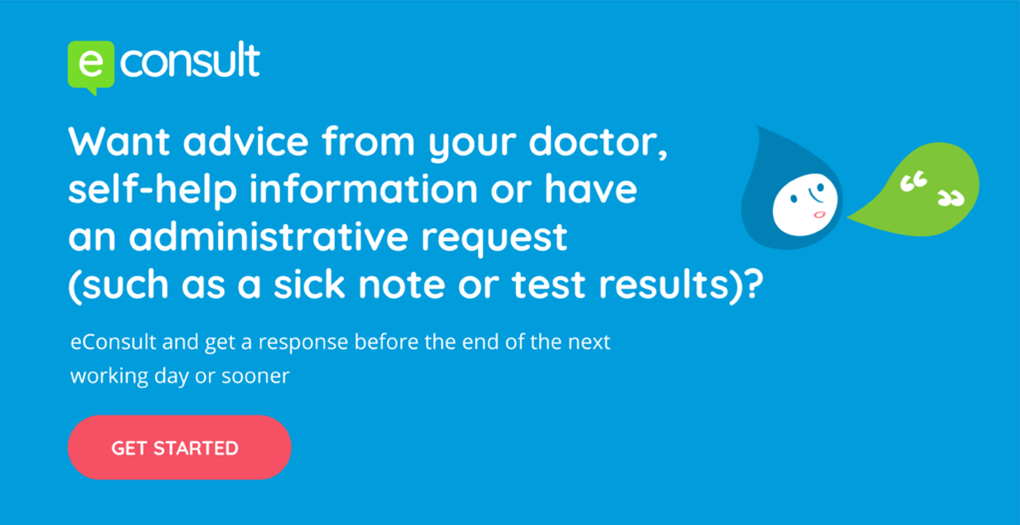 Online Appointment Booking
Online booking enables patients to book appointments at their GP surgery using the internet. Patients can view, book or cancel appointments online and often find it very useful for those times when the practice is closed or telephone lines are busy.
A visit to the surgery to collect your PIN number and registration instructions is all that's required.
PTI
The practice will be closed for training on the first Tuesday of the month at 13:00.
Should you require urgent medical attention, please telephone the surgery on 0208 477 4317 and your call will be re-directed to the Out of Hours services.
Prescriptions due to be collected on these days will be available from 08:30am the following morning.
Emergency Appointments
A same day emergency appointment will be offered. This will not necessarily be with the Doctor of your choice.
Please note that emergency appointments are strictly for patients who are in need of medical assistance they should not be used for routine referrals/results/repeat prescriptions/sickness certificates or any other administrative queries.
On Thursday afternoons all emergencies should attend the Orchards Health Centre (020 8709 1855) where a duty doctor is in attendance.
Please remember you have the option for a telephone consultation to ascertain the necessity of an appointment.
Extended hours cannot accommodate emergency appointments
The practice has a contract arrangement with PELC to cover at Weekends and bank holidays.
Telephone Consultations
Many problems can be sorted out over the telephone without face-to-face contact with a doctor. Advice can be given which can save valuable time for both you and your doctor. If you would like to speak to a doctor regarding a non-urgent issue, please request a telephone consultation.
If an appointment is not available, requests for any urgent consultations will be passed onto the duty doctor.
The doctor will call you back to discuss any problems you may have and offer advice. This may lead to a same-day consultation or a normal appointment as appropriate.
Home Visits
Please telephone your request for home visits before 11:00am for patients too ill to attend surgery. Home visits are reserved for the elderly, the housebound and those deemed by the doctor too ill to attend the surgery.
It is important to bear in mind that most medical problems are dealt with more effectively in the clinical setting of a well-equipped surgery or hospital. Patients should realise that home visits are made at the doctor's discretion.
A telephone encounter with the doctor may be necessary to assess the gravity of the medical condition.
Cancellations & Reminders
Cancel an Appointment
It is important that you inform the reception staff if you are unable to attend your appointment, this will allow that appointment to be offered to another patient. If you fail to notify the Practice that you are unable to attend, you will be sent a letter informing you that you have defaulted from your appointment. Persistent defaulters maybe removed from the list.
You can also complete our appointment cancellation notification request form. This can only be used if your appointment has been arranged for more than 24 hours in advance. (excluding weekends and public holidays). You can also text to cancel your appointment.
Policy on DNA's - (Did Not Attend)
Our Practice has a significantly high number of missed appointments. From our last Practice Participation Group meeting it was agreed that DNA appointments should be one of our priorities to be addressed.
This is why we have decided that patients who fail to attend 3 consecutive appointments will be removed from our practice list and will be notified in writing.
Please note this does not affect the elderly or vulnerable patients. They will NOT be removed.
We would like to invite patients to make comment or suggestions to our proposal to address the practice problem of patients who fail to attend appointments which impacts on others to book appointments.
Text Reminder Service
We have a texting service which allows you to receive confirmation and reminders about your appointments.
To have this service you will need to register by completing a consent form.
Please remember to update your contact details with us when you change address, telephone numbers and email address.
Late For Your Appointment
Please attend your appointment on time, if you are late you may not be seen. If you are not seen you will not be able to rearrange your appointment until the next working day-except in the event of an medical emergency that requires immediate attention.
Interpreter
If you require an interpreter to attend with you when you see your Doctor please notify the receptionist and she will arrange this for you.
GP Hub Extended Access
You can book a timed appointment with a GP directly by calling 020 3770 1888
Telephone lines are open from:
14:00 – 21:00 Monday to Friday
09:00 – 16:00 Saturday & Sunday
Hub Site: Barking Hospital Upney Lane, Barking IG11 9LX
Opening times for appointments:
18:30 - 22:00 Monday to Friday
12:00 - 16:00 Saturday & Sunday